VV&M – Marketing Multi-Family with Short Films
THE CLIENT
Criterion Development Partners is a dynamic real estate operating company that specializes in the development, construction and asset management of investment-quality multifamily communities. Criterion's principals have more than 90 years of successful multifamily industry experience developing 43 apartment communities containing approximately 13,500 units with development costs totaling approximately $1.6 billion. Working out of regional offices in Dallas, Texas and Waltham, Massachusetts, Criterion has undertaken 12 multifamily developments to date with costs totaling approximately $521 million.
THE CHALLENGE
Criterion wanted to create a content marketing campaign designed to reach millennials weary of traditional apartment advertisements for their new VV&M property in Dallas, TX. The campaign would utilize the VV&M website, social media, in two theaters located within walking distance of the complex, and showcased on-property on the VV&M Media Wall.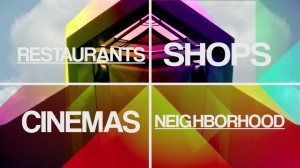 THE SOLUTION
Four creative teams created a series of artistic, silent, short films built around a lifestyle and incorporate the features of the complex and the millennial lifestyle. These engaging films connected with prospective residents.   Since the launch of the campaign, VV&M reached over 75% occupancy prior to their grand opening.