Content Marketing: House of Blues
When House of Blues' marketing executives wanted to create a campaign to promote House of Blues Las Vegas inside the Mandalay Bay Hotel, they turned to YouPlus Media to create eye-catching content.  A two and a half minute piece focusing on the entire House of Blues experience was created as well as a 30 and 60 second commercial promoting Carlos Santana's series of shows at the venue. That content is now currently broadcast on the hotel's in-room television channel as well as screens throughout the hotel.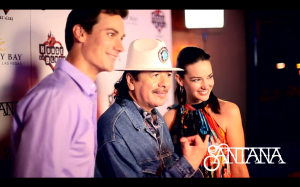 Our assignment at the House of Blues Las Vegas was to give viewers a taste of the one-of-a kind HOB experience. YouPlus Media cast actors to play a young couple visiting HOB Las Vegas. The young man is played by Rocky Fain, an actor and model who has shared a scene with the legendary Al Pacino in 'Ocean's Thirteen.' A Dallas actress seen in a previous YouPlus Media video, Knox-Henderson, plays his girlfriend. The video follows the young couple and presents a first-hand look at Crossroads restaurant, the Foundation Room, and the Company Store. The couple also takes part in the world-famous gospel brunch, attends Santana's show and gets a chance to meet the music legend, allowing viewers an intimate look at their exciting weekend experience.
YouPlus Media is no stranger to HOB Las Vegas, having shot a private concert starring Pitbull at the venue last year for our client Univision Radio. We've also worked with HOB Dallas on several occasions to shoot concerts and interviews with such notable artists as Joshua Radin, Taking Back Sunday, Tim Halperin, Augustana, and Colbie Caillat.
The next time your event needs covering, whether it be a concert, a runway show, a grand opening or if you are interested in using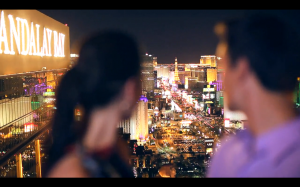 the Big Freeze at your event to create the ultimate Hollywood experience, consider YouPlus Media. Our embeddable videos take a documentary approach with a cinematic style that makes each piece unique, entertaining and visually beautiful. At YouPlus media, we tell stories, and every business has a story.