Why Mobile Video is Set to Explode
Early on in the smartphone adoption cycle, digital photos became a mass consumer phenomenon. Now, 4G LTE is helping mobile video achieve that same consumer success. By addressing the bandwidth issue, 4G LTE and improved device designs will improve video viewing experience on mobile devices.  Widespread adoption of 4G LTE ultimately improves the user experience of our unique social engagement platform.
Business Insider Intelligence recently issued a report that analyzes the impact of 4G LTE and the improved devices on mobile growth, examines who is watching mobile video and how they watch it, and details the mobile video monetizing opportunity.
The cause behind mobile video's impending explosion boils down to these four things:
Although the U.S. mobile video audience has increased to 36 million viewers, there is still significant mobile device growth to come
Access to 4G LTE has increased
Mobile provides new opportunities and more choices for video viewing prompting a higher demand in mobile video
Device design (aka larger screens and speedier processors) helps
There are two important ways in which YouPlus Media relies on mobile video.
First off, we are collaborating with DIRECTV,  the driving force behind the Dan Patrick Show and The Box Score television shows. We created a totally unique web and mobile platform designed to generate crowd-sourced fan-based content that is currently featured on The Box Score television show twice weekly.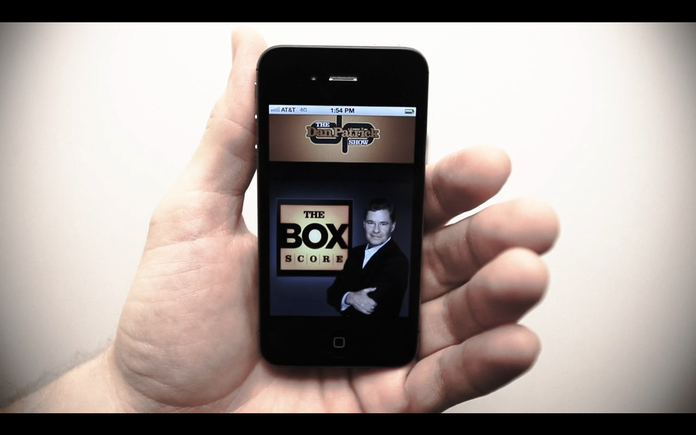 The second is the way in which we built our video player to be compatible with iPads. It's even possible to bookmark the You+Dallas page so that you can access it directly from your home screen. Our videos are compatible with iPhones and Androids as well, so you can watch wherever and whenever you want!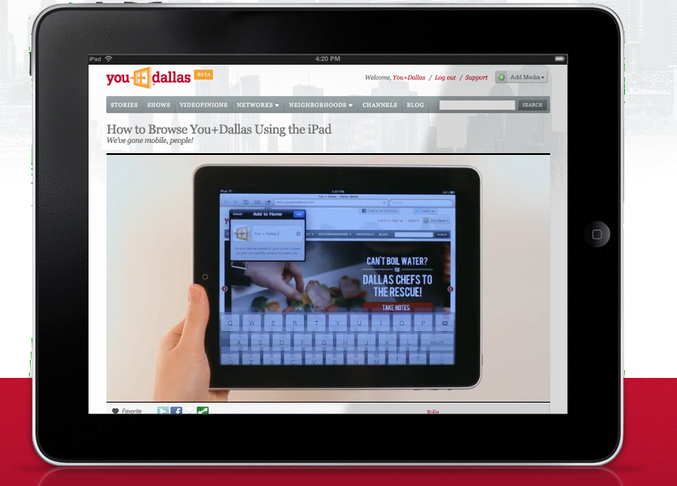 Read the original article at BusinessInsider.com.